Cate Blanchett led a Cannes red carpet women's march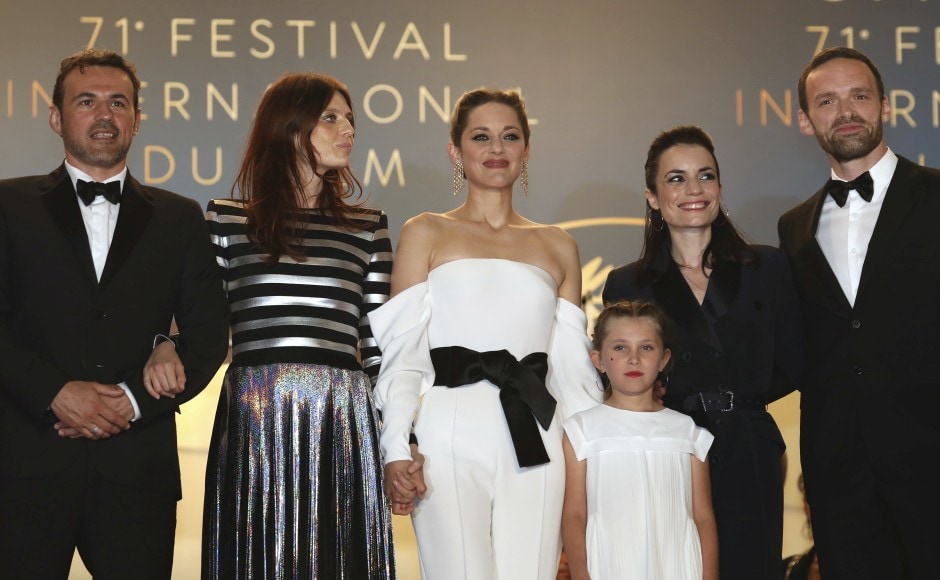 Speaking about the growth of the nation being well reflected through our cinema Vinay Mohan Kwatra, Ambassador of India to France said that what is happening in our country now is the unprecedented transformation in technology and the economy and that these growing externalities are reflected in Indian Cinema.
The leaders of Cannes Film Festival have signed an historic gender equality pledge promising to make the selection process more transparent going forward.
Cannes Film Festival director Thierry Fremaux joined others Monday in signing a new campaign to improve gender parity at global film festivals, it's been reported.
It was drawn up by French gender parity movement 5050x2020, which also spearheaded Saturday protest.
Cate Blanchett leading the Women's Protest at Cannes Film Festival.
"It is fundamental for the festival to be part of this", added Seydoux.
Eighty-two women took to the red carpet in protest this past weekend over the low number of female filmmakers in competition at the world's biggest film festival.
Fox to add Tim Allen's 'Last Man Standing' to fall lineup
The six-season long Last Man Standing , on the other hand, routinely delivered around 8 million viewers on a weekly basis. Fox's addition of an NFL " Thursday Night Football" game this fall means there's less need for new scripted shows.
Cate Blanchett, Agnès Varda, Ava DuVernay, Jane Fonda, Marion Cotillard, Kristen Stewart, and Patty Jenkins were seven of 82 women in the film industry who stood on the Palais steps at the prestigious 2018 Cannes Film Festival to take a stand for gender equality in the industry and to demand better treatment for women in Hollywood.
At the first Cannes festival since the sexual abuse scandals that broke in Hollywood a year ago, Cate Blanchett, the head of the jury that will award the Palme d'Or, and veteran French director Agnes Varda read out a statement.
Al Mansour, who was behind 2012's widely acclaimed Wadjda, walked up to the steps arm in arm with Stewart and Danish producer Marianne Slot, along with director Ava DuVernay and Australian actress Cate Blanchett.
Women are not a minority in the world.
'We stand together on these steps today as a symbol of our determination to change and progress'.
The other two - Nadine Labaki's "Capernaum", and Alice Rohrwacher's "Happy as Lazzaro" - are to premiere next week.
Like this: